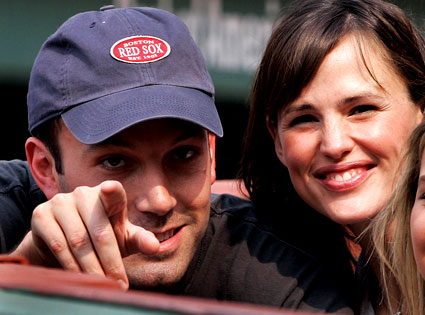 The baby buzz on Jennifer Garner and Ben Affleck is getting louder.
Rumors that Garner is expecting the couple's second child were kick-started earlier this month when a tabloid report claimed Garner and Affleck had already told friends their two-and-a-half-year-old daughter Violet is getting a sibling.
Speculation really ramped up when Garner starting wearing loose-fitting tops capable of hiding a growing belly. Now comes another possible clue, according to
E! online
.
The two were spotted together Wednesday at an L.A. obstetrician's office to meet with a doctor. Garner sat in the reception area reading a magazine, but when Affleck arrived, they were almost immediately called in to see the doc. Reps for Garner and Affleck are not commenting one way or the other. The baby-bump watch will continue!
Source